After clicking the "Buy" button, you will be redirected to a special secure payment page of the bePaid processing system.
The payment page will indicate the order number and the amount of the payment. To pay, you need to enter your card details and confirm the payment by clicking the "Pay" button.
If your card supports 3-D Secure technology, your system will ask you to go through the standard one-minute cardholder verification procedure on the page of your bank (the bank that issued your card).
After successful payment, you will receive a corresponding message on the screen: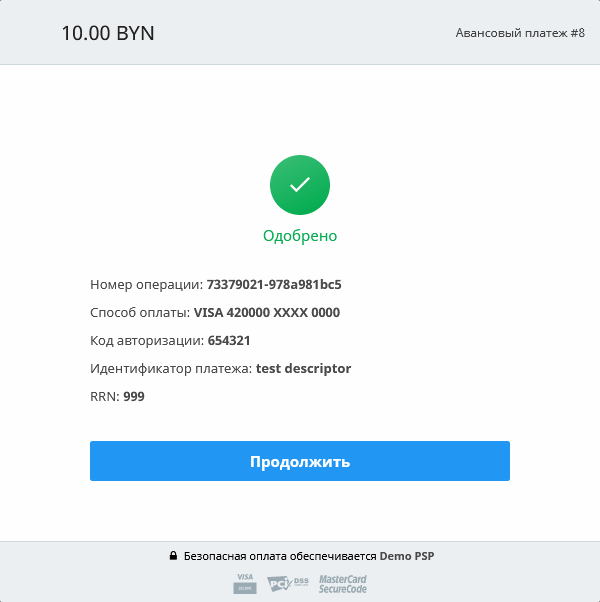 After payment, a control panel for your service is automatically generated in your personal account.
Please note that after the payment has been made, a confirmation of payment will be sent to your email address. We ask you to save your payment data.
We accept payments by the following bank cards: Visa, Visa Electron, MasterCard, Maestro, Belcard.

Bank card payments are made through the bePaid electronic payment system. The bePaid payment page meets all data transfer security requirements (PCI DSS Level 1). All confidential data is stored encrypted and maximally resistant to hacking. Access to authorization pages is carried out using a protocol that ensures secure data transmission over the Internet (SSL / TLS).
Refunds are made to the card with which the payment was previously made. The term for receipt of funds on the card is from 1 to 30 days from the date of the return by the Seller.
Return conditions are described here.