Go to the backups section. Here we see a list and dates of copies available for recovery. By double-clicking, you can enter the backup and select any file, folder or database to restore.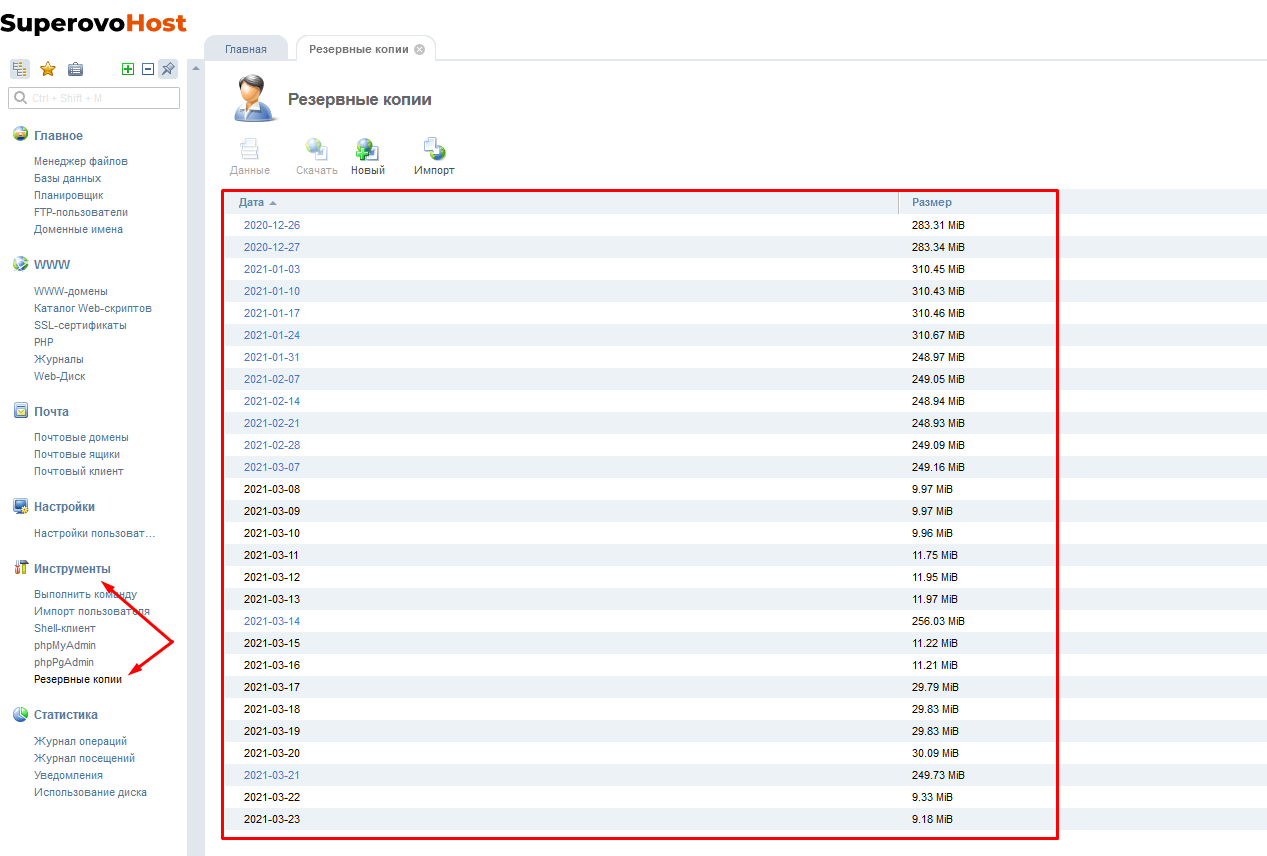 Full backups are highlighted in blue.
Partial backups are highlighted in black, this is when not all files and databases are backed up, but only those files and tables in which changes were made.
If you need to restore a copy that is highlighted in black, then before that you need to restore the closest full version, then one by one partial, to the date that you need.